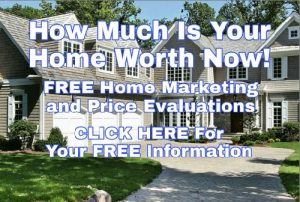 Today you had a thought. You want to sell your home, move to a bigger home. Maybe you said the kids have moved out so I want downsize.  You may be thinking, surely, I have equity in my home. I want to take it now. Why not sell my home by myself? With every idea comes questions, we should seek answers.
Sell My Home by Myself
Perhaps you may be thinking about selling your home on your own. How and where do I set up advertising, a webpage? Who should I let in to view my home? Just anybody? If someone wants to make an offer what do I do? Did I price my home correctly? What is a Standard State Seller Disclosures? You may have more questions.
Your Home is Your Most Expensive Asset
First of all, everybody is selling things on the internet, computers, shoes, shirts, cell phones, golf clubs. It is easy and safe on the internet.  After all, the internet, with all the information provided says it is. The internet provides a sense of security and is a viable sales tool that has taken businesses years to develop sales funnels. Secondly saving that commission can be so rewarding, the nerve of those Realtors to charge such a high rate. Not withstanding that most Realtor have years of training behind them. Years of training in Contracts, Sale techniques, Buyer qualification, inspections, disclosures, negotiations and much more. Another advantage is that most buyers are working with a Realtor. Furthermore, by having a Realtor working with you to sell your home you will see a higher return. The national percentage of homes sold with a Realtor vs fsbo show that sale prices are 6% -10% higher with a Realtor. Why would you not work with a professional, get all their expertise, basically for free?
Relax and Let a Realtor Sell Your Home
Having a Realtor can take the stress out of going along on selling your home. Realtors pride themselves as being professional and are continually educated on the latest sales trends, technology and laws. Realtors sell homes, that is what they do, everyday they sell homes. In conclusion, why would you not use a Realtor when you will sell your home for a higher price and with professional help?
About Tony LaGreca
Tony LaGreca is a Realtor with over 22 years' experience helping families.
• Personal and knowledgeable service that is genuinely responsive to your needs
• A "Neighborhood Specialist's" familiarity with local communities, home values, and price trends
• Top professional skills continually refined through training programs respected industry wide
• Advice and guidance throughout the entire process
• Commitment to help you leverage many resources. I can save you valuable time and effort in securing home financing, insurance, and home connections.
"When purchasing or selling a property I will be there right by your side. I will be available to answer any questions you might have at any time."
Feel free to contact me anytime, whether it's to get started on helping you realize your goals and dreams, or just to ask a question. I would welcome the opportunity to make a difference for you.
www.tonylagreca.com